FEATURED PROJECTS & STORIES (AUDIO)
A small selection of stories, ready for your ears.
Silver Award, Best Performance By An Actor, New York Festivals World's Best Radio Programs, 2017.
Silver Award, Best Innovation, New York Festivals World's Best Radio Programs, 2017.
For over 25 years, a locked wooden dresser sat in the family garage of broadcaster and musician, Joel Carnegie - a once prized possession of his grandfather, Col Brain. Col was one of Geelong's most well-regarded musicians of his time - playing in and leading dance, swing, brass and jazz bands. But Col's dresser hadn't been opened since he died.
Told through the eyes of his grandson, herein lies the discovery of a time capsule of Australian musical history, in a quest to uncover what Col wanted us to know about his life by the things he left behind... Stardust: The Col Brain Story was recorded live at the Geelong Performing Arts Centre, as part of Geelong After Dark 2016. Images below by Caleb Plumridge. Read more.
"Fascinating! A wonderful production... that deserves top honours. This is Australian musical and social history at its best..." - Listener.
Marriage equality is a subject that's captured the hearts and minds of Australians for many years. What is it to love and be loved? What does it mean to have our relationships recognised by the communities we are a part of? These questions and more are explored in Listen to Love, a six-part original audio series we produced for Audible.com.au in partnership with The Equality Campaign.
"From personal anecdotes to undebatable logic and evidence, this is the best debate for marriage equality. If you're against marriage equality after this, then there is no hope for us to change you..." - Listener.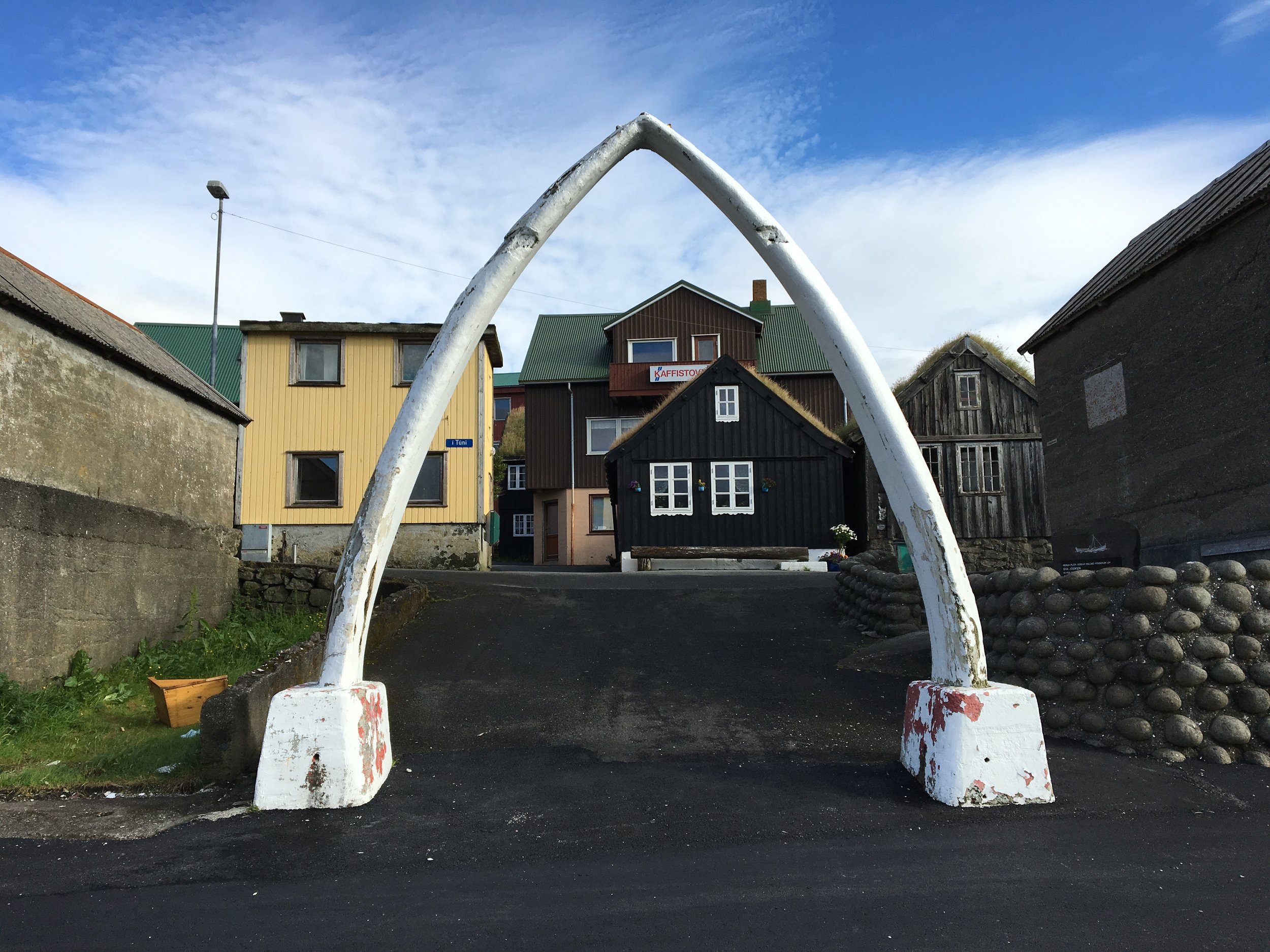 Shortlisted [Top 5 Finalist] Whicker's World Foundation Audio Recognition Awards, 2017. Across the other side of the world, in a freezing ocean, sit the Faroe Islands. They're halfway between Scotland and Iceland, with a nod to Norway. Their language and culture is most related to Old Norse, with English widely spoken, and they're a proud and nationalistic community of about 50,000 people.
If our culture helps define us, what do we do when the mood of the world is against us?
The Faroe islands have been whaling for over 1200 years, since early Norse settlement. And pilot whale meat is an important part of their diet, particularly for festivals and special occasions. Both men and women celebrate the unusual technique the whalers use, and are passionate about their tradition.
Up to 1,000 whales are taken each year—entire pods at any one time, and the applications for the special whaling licence are increasing, in defiant response to international condemnation. So the Faroe Islands are facing a major impasse - caught between tradition and changing global attitudes. But there's also a twist to the tail as Joel Carnegie discovers, when he takes us to the Faroes to investigate the many sub-currents of whaling, in this small island community. Warning: this documentary contains some distressing sounds of the whale kill between 17 minutes and 19 minutes.
The Guardian and BBC4's Jonathan Freedland describes the feature as having "...a kind of Nordic Noir, it took me somewhere and captivated."
Happyland is one of the most impoverished dumpsite communities in Manila in the Philippines. Often described as dirty, crime-ridden, violent and god forsaken, these places attract little interest, empathy, coverage or investment to make changes to their appalling circumstances.
But Australian contemporary and street artist, Kaff-eine is currently working on a street art project, with two Filipino collaborators and locals, in these dumpsite communities. The results are remarkable.
Meet her now...
Awarded Highly Commended Prize, Whicker's World Foundation, 2016.
Discover a rare form of musical palliative care called "Musicthanatology" and meet the Australian man using the harp, voice and the power of silence to bridge the gap between life and death. Read more.
"Fantastic. Brought a tear to my eye..." - Listener.
"This was a beautiful story and audio production. Very moving." - Listener.
Newly arrived refugee and migrant children in Melbourne are being welcomed to Australia with an offer of free piano lessons. Joel Carnegie joined one of the project's founders - and some of its participants - in the practice room.
Tim Adam was a successful personal injury lawyer, until one day he suffered a stroke, leaving him without the ability to speak.
Determined to speak again, Tim took an unusual course of action by turning up to a community choir called Stroke-A-Chord.
Here's what happened next... Read more.
After his family cat got run over, Dutch artist Bart Jansen wanted to keep his memory alive - so in the spirit of conservation, he turned his beloved pet into a drone. But what other roadkill delights has he created?
Each summer, in the Faroe Islands — out in the sea between Norway and Iceland — groups of musicians set sail in a tall ship out around the archipelago to play in caves, for locals and visitors. These caves are notoriously difficult to get to, and require perfect weather conditions to enter.
Joel Carnegie joined the crew on a recent musical voyage to discover what was inside the 'Concerto Grotto'.
Broadway guru David Spencer's Musical Theatre Survival Guide outlines five key elements every musical needs for success.
Inspired by his own aspirations to step into the spotlight, reporter and producer Joel Carnegie is 'on assignment' to report on the opening night of a brand new Australian musical. Read more.
"Truly an inspired vision for a really fun listening experience, from start to finish." - Julie Shapiro (now EP, Radiotopia then ABC RN CAU Executive Producer)